Yoga Offerings
Program Time:
Core Flow Yoga with Enrique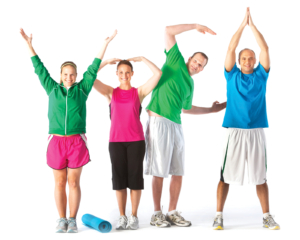 Sundays: 10:30-11:30 am
Lower Back and Hip Pain & Mobility Yoga with Enrique
Monday Mornings: 9:00-10:00 am
Head, Neck, Shoulder, & Upper Spine & Body Pain Mobility Yoga with Enrique
Wednesday Mornings:  9:00-10:00 am
Yoga Sculpt with Amanda
Monday Evenings: 6:30-7:15 pm
Thursday Mornings: 7:00-7:45 am
Program Location:
Wadleigh Room (Second Floor)
Details: 
Please bring a Yoga mat and water bottle
Please scan in at the Membership desk prior to class.
Program Ages:
14 and older
Program Cost:
Free for Members
Non-Members must purchase a Daily Guest Pass for $14.
Contact Info:
Call 617-625-5050 for more information.
Class Descriptions
Head, Neck, Shoulder, & Upper Spine & Body Pain Mobility Yoga
A typically uncomfortable prospect, Enrique puts out a buffet of Pose & Movement to make it diverse and palatable with a good deal of arm use and positional holds causing the systems to Realign & Reset.  Good music and humor keeps the energy high for a fun, inspirational and educational practice you will use and appreciate in your daily life. 
Lower Back and Hip Pain & Mobility Yoga
Mostly "Floor Based" with some standing poses and movements, Release, Strengthen and Retrain tendon & muscle & supporting muscle groups using a combination of Yin, Core, Flow, Qigong, Horton Technique & Pilates Mat with a lecture identifying their commonalities.
Yoga Sculpt
Invigorating workout incorporating light weights and yoga blocks, working your full body. 
Meet our Instructors
Enrique Oliveras
Enrique Oliveras is a 30 + years fitness veteran leading group classes and personal training in Tai Chi as meditation and a combat form as well as Medical Qigong that incorporates "Play".  He leads Yoga at MIT, was Dir. of Internal Arts at the Charles River School of Zen Shiatsu where he studied Zen, Asian Adjunct Therapies, Chinese Medicine as well and was on faculty at the New England School of Acupressure before their closing.  He is not only a Practitioner of Sound Healing, chant, Bells & healing sound but also Chinese Reiki.
He earned his Massage license and Yoga certification 10 years ago to broaden his healing reach and uses his experience as a LMT in all his practices employing Chinese Medical Theories and diagnosis to reverse, maintain and improve common structural imbalances, pre-existing conditions also a variety of injuries, successfully, in geriatrics and accident victims.  Enrique sees clients at a shared office at The Arlington (yoga) Center in Arlington Ma and provides Mobile Chair & Table Therapy & Fitness Services. 
Amanda Desimone
Amanda is a graduate of St Anselm's College and Northeastern University.  She is a certified Personal Trainer and Yoga Instructor specializing in Yoga Strength and Yoga Sculpt.  Amanda is also a registered nurse.