The Somerville YMCA Preschool Child Care Program is now accepting registrations for Fall 2021.  For a registration packet please contact Cheryl McNulty, Preschool Director at cmcnulty@somervilleymca.org or 617-625-5050 x119
Program Days & Hours of Operation:
Monday thru Friday

7:30am -5:30pm-beginning September 7, 2021

Program Location:
97 Highland Avenue (next to the YMCA)

Program Ages:
2.9 -5 years

Program Cost:
4 – 5 Days  – $300.00
3 Days – $195.00
2 Days – $165.00

Downloads:

2020-2021 Updated Preschool Parent Handbook-updated COVID (PDF)
PROGRAM PURPOSE & GOALS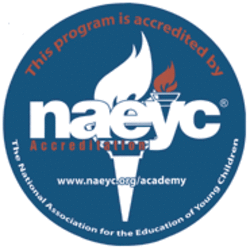 The Somerville YMCA Preschool program's philosophy is to provide a safe, stimulating and reliable child care environment to foster self-esteem, meet each child's individual needs and promote the physical, intellectual and social/ emotional well-being of the Preschool age child.
Our programs are designed to provide each child with a variety of positive, healthy and interesting activities throughout each week.  The staff are trained and experienced in working with children.  Many of them have a degree in education or in the human service field(s).  The Y provides them with ongoing professional development and trainings throughout the year.  Our staff meets all the Department of Early Education and Care (DEEC) requirements for licensed care programs.  All of these regulations/standards can be found at the state website at www.ma.gov/eec.  We are also a NAEYC Accredited Program.  www.naeyc.org. NAEYC is the national accrediting body for early childhood programs.
AGE GROUPS OF CHILDREN
Preschool One – 2.9 years to 4 years
Preschool Two – 3.9 years to 5 years
The Somerville YMCA Preschool enrollment reflects the rich diversity of Somerville and the surrounding areas. Our multicultural atmosphere promotes a greater knowledge, understanding and acceptance of our local and world communities.
CURRICULUM / ACTIVITIES
Curriculum and additional programming spaces include: ♦ Teaching Strategies Gold Curriculum and Assessments ♦ Massachusetts Preschool Learning Experiences (PLE) ♦ Weekly Swimming Lessons ♦ Outdoor Play Space/Garden ♦ Large Indoor Gym Space ♦ Computers in Each Classroom ♦ Curriculum Based Art Projects ♦ Social/Emotional Enrichment
FAMILY INVOLVEMENT
Families are our partners in providing each child with individual educational and behavioral goals. We maintain open lines of communication with families and invite families to participate frequently in Preschool events:
Family Nights
Family Trainings
Volunteering for field trips and classroom activities
Sharing of family's cultures and traditions are all part of being a Y Preschool Family
COMMUNITY INVOLVEMENT
The Somerville YMCA Preschool is a partnership site of the Somerville Partnership for Young Children (SPYC) whose focus is on Expanding Early Education Opportunities for the children and families of Somerville. Somerville Partnership for Young Children Program